Building Warrant of Fitness Tips
BWOF Tip #1 - Introduction


What is a Building Warrant of Fitness and what kind of buildings have them?
Not all buildings have a Building Warrant of Fitness (BWOF). In a building, there may be Specified Systems. These trigger the need for a BWOF. A BWOF is a way to show building owners and users that the safety features in the building are working and all up to date. Your BWOF/Form 12 should be publicly displayed in the lobby/reception or an area where it can be easily seen by people entering the building.
BWOF Tip #2 - Compliance Schedules


When a building is first constructed or renovated, the council will issue a compliance schedule. This is a list of all the specified systems in the building. An example of specified systems could be a fire alarm, sprinkler, or lift. Compliance schedules make it easy for everyone to know what specified systems are in the building.
A compliance schedule statement is also issued at the same time as the compliance schedule and it acts as a Building Warrant of Fitness for the first 12 months. These detail the requirements and testing procedures for the specified systems.
BWOF Tip #3 - Independently Qualified Person


Independently Qualified Persons (IQPs) are experts in their field. They need to be registered with the local council in the specific trade that they are qualified to test/check. They need to submit applications and be vetted to become an IQP. Some specified systems must be tested by an IQP.
BWOF Tip #4 - Specified Systems


Specified systems are life safety features found in buildings. There is a list from SS1 – SS15/5 which detail every type of specified system. The people you get in to look after and test these systems must have the relevant qualifications and registration. If you are wanting to remove or alter specified systems, you will generally need a building consent.
BWOF Tip #5 - Form 12A


A Form 12A is a legal statement explaining that a contractor or IQP has tested, reported and maintained a specified system for the past 12 months. It explains that the system is free from defects and it is all working okay, and there's a record of all the inspections. An annual report also needs to be supplied which is a more descriptive summary of all the inspections carried out. An IQP is the only person who can sign a Form 12A.
BWOF Tip #6 - Documentation


It is very important to document checks and tests carried out on specified systems. There must be a BWOF logbook on-site for testers to document their findings. This logbook would include the compliance schedule, previous surveys for fire alarms or other specified systems, and any other documents about the systems. Documentation should be kept in the logbook for two years. The BWOF must be displayed in a place where all building users can see it, such as the reception area or foyer.
BWOF Tip #7 - Changes of Use


A building must have the relevant specified systems for what the building is being used for, eg, a childcare centre or restaurant will have different specified systems to an office or warehouse. If leasing a building, owners must be aware of how the new tenants will use the building and if they will need new specified systems. When tenants leave, they may alter or damage systems, so owners must thoroughly check all systems before new tenants lease the building.
BWOF Tip #8 - Summary


To summarise, the building owner is responsible for their Building Warrant of Fitness. It is required if there are specified systems in the building. These help keep the building and everyone in it safe. Make sure you surround yourself with professional, experienced people when making changes and alterations, or just needing information.
Need a Building Warrant of Fitness? We can take care of the whole process for you, or simply offer advice and knowledge!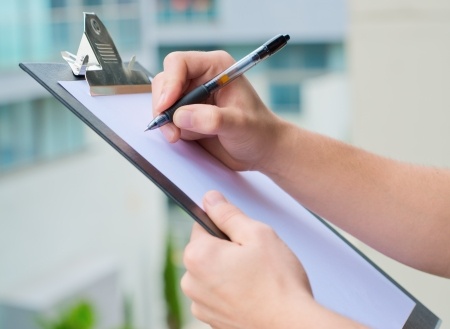 Back