7 Tips on Mindfulness and Awareness of Safety at Work
When thinking of arriving at work on a Monday morning at 8 am, the thought of the building burning down doesn't seem all too bad, right? However, what happens if you are at work and a fire breaks out, the thought of the building burning down, suddenly doesn't seem too appealing does it?
Having workplace safety awareness is pre-planning and preparing for hazards in the workplace. This can be simple with some tips we have provided to keep your workplace safe.
It's all about practice! Having frequent trials ensures you are confident with the actions you need to take in the event of a fire, it also makes it obvious what you need to work on.
Having regular checks of your equipment, to ensure they still work can make all the difference and most importantly you understand the equipment instructions.
Frequently reminding yourself and your staff where the fire exits are and also where the fire hose reels, fire extinguishers, and fire alarms is important. To ensure you won't forget make this a part of your weekly meetings!
Keeping your workplace clean and tidy is important as your emergency exits must be accessible at all times, this means no equipment or vehicles blocking the exits.
Having all visitors to your workplace register at the site reception. This ensures that visitors are aware of the site safety rules and in the event of a fire they are aware of the evacuation procedure.
Know the 4 basics of Fire Extinguishing:
Starving the fire, you can do this by removing the fuel.
Cooling the fire – by cooling down with water or switching of an element
The removal of oxygen – by smothering the fire with a fire blanket or foam extinguisher
Interfering with the chemical reaction, this can be achieved by using fire extinguishers

Most importantly, you need to know the actions to take if you do come across a fire.
You may think you are prepared for a fire, however, you can quickly become overwhelmed, which can impact your decision making. This is why it is important to practice, practice, practice. So, you can remain calm and get you and your staff out safely.
Remember, staying calm is number 1.
Then you can safely follow the following steps:
Remove all persons in the building
Sound the alarm, Ring 111 – the NZ Fire Service
Control the fire by closing doors and windows
Evacuate or extinguish the fire, only if it's safe
Always call 111! Even if you think you can handle the fire by yourself. Never underestimate a fire. A small fire can quickly turn into a big fire.
The workplace is home to other dangers and hazards, not just fires such as vehicles and hazardous substances.
Site Signage
Signs in the workplace are there to keep you safe, so take note of them.
The different kinds of signs:
Red = Danger
Yellow = Warning
Blue = Mandatory
Green = Emergency Escape/ No Danger
Workplace Traffic Management
Having an effective flow of vehicles moving around the workplace ensures staff are safe.
This can be achieved by having well-marked roads and pedestrian areas and having different entrances for vehicles and people.
Spill Management
If any spills occur onsite it is important to have the correct equipment to deal with the spill. The correct equipment includes PPE (personal protective equipment) which protects the wearer's body. Call 111 in an emergency, and evacuate the area. Protect the environment by blocking storm water drains, using drain covers. Alert the appropriate council and your local water disposal contractor. After the spill replace the materials wasted and create a plan so it doesn't happen again.
Before starting a task
Check for hazards above and below you to ensure you check for hazards such as cables, gas lines, pipes or electrical supply lines.
Hazardous materials
A hazardous material is one that can cause harm to humans, equipment or the environment. It is important to keep a list of hazardous materials in the case of fire as the fire service may want to know where they are located.
Substances which are not labelled are the most dangerous, as it could be deadly if it was inhaled or ingested, so always label any hazardous substances as it is estimated that 500- 800 New Zealanders die from occupational illnesses every year.
Remember
To report any incidents that happen to your supervisor, it is important to report these, as it can help prevent them happening again.
Practice, practice, practice fire drills
Check all equipment frequently
Ensure all fire exits are accessible
Check all hazardous substances are labelled
Keep an up to date list of hazardous substances
Dangers in the workplace can be prevented with these tips, to help ensure you are prepared!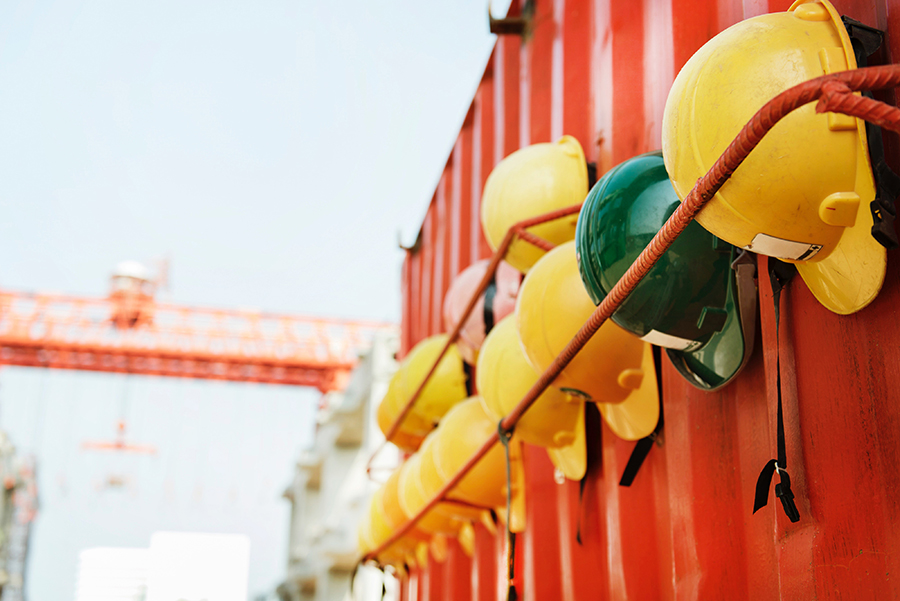 Back